As I mentioned in my last post, I have a certain surface quality that doesn't immediately endear myself to people. I also mentioned that this bothers me and makes me think of things I need to do to make myself appear more friendly and approachable. But, I realized that this is foolish.
One of the speakers at the Apprentice Gathering Conference that our Community got to participate in led us through an active imagination exercise. She asked us to close our eyes and imagine that there is a figure standing in front of us and when that figure turns around we realize that it is ourselves. This version of ourselves that is in front of us is holding a gift in their hand and begins to hand us the gift.
The problem was, in my imagination, I could never turn around. This version of myself that was supposed to hand me a gift would never turn around. It was very strange. Mind you, I don't over-spiritualize situations but this was just really odd. It is my imagination, why would it be blocked from showing me myself and what was in my hand?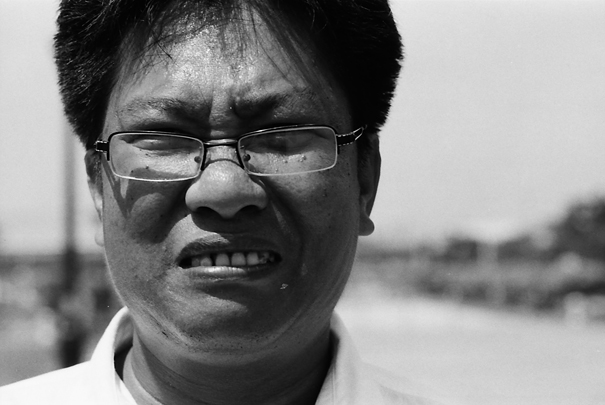 Move to the following Sunday in my own church's service. The sermon is over and the ritual that our church follows is a song is sung and people are given a chance to respond to the message.  During these times, sometimes I pray, sometimes I am silent, and sometimes I sing. This time, I bowed my head and closed my eyes. What did I see? I saw Christ handing me a gift!
I am not trying to be cute or trying to be dramatic or trying to be overly spiritual, this is what I saw.
What does it mean?
Remember that I went into the Gathering in Wichita discussing with some friends how I get frustrated by how people respond to me and often have a negative reaction. As the week went along and I had moments with God to reflect on these things and got to listen to strong teaching on struggle and forgiveness I started to realize something. God has made me how I am for a purpose and he wants to use who and how I am for his glory. I didn't need to get in touch with myself to understand this, I needed to get in touch with Christ. Whatever gift my imaginary self was wanting to give me was not what I needed to receive. What I needed to receive was the gift of Christ and all that he has to offer. That is where I will find fulfillment, understanding, love, acceptance, and purpose.
I may have a sour face but Christ needs to use me the way that I am and that was a rich lesson to learn. I don't need other's approval and admiration. God will provide what I need and when I need it. I can quit trying to fix my face and keep working, with Christ's transformation, on my heart. Then I will be the Christ that only I can be.