I talk a little about a breakdown/breakthrough experience I had 15 years ago in the About section of this blog. This is when I learned that trying to live life under my own power was a recipe for disaster. Instead, to place Christ at the center of my life was the only way to achieve any kind of fulfillment or direction.
Shortly after the breakthrough, in my thirst to grow and experience Christ more and more, I began looking for books and resources that could guide me in my journey. I turned to some of the authors and ministers that I had heard about my whole life. But, I quickly grew frustrated and disappointed.
Much of the material that I was reading seemed to be written for the lifelong church/Sunday school goer who, like I mentioned last week, expected a certain tone and milquetoast delivery. There was just a real shallowness to the writing that didn't fit the fire and depth that I was needing at the time. I felt like these authors were saying what they felt like they were expected to say rather than what was coming from their own heart and experience.
So, I went on a hunt for something deeper, something steeped in the reality and complexity of authentic Christian living. Something that would inspire and challenge me.
It wasn't long before I found Dallas Willard, Richard Foster, Henri Nouwen, and Eugene Peterson. These were people who I could tell had been to a deep rich place with God and were able to express how that worked and what God showed them in the process. They were steeped in scripture, not as academics or in a Hallmark card sort of way, but in a way that brought them, on a regular basis, face to face with Christ himself. I wanted that experience for myself.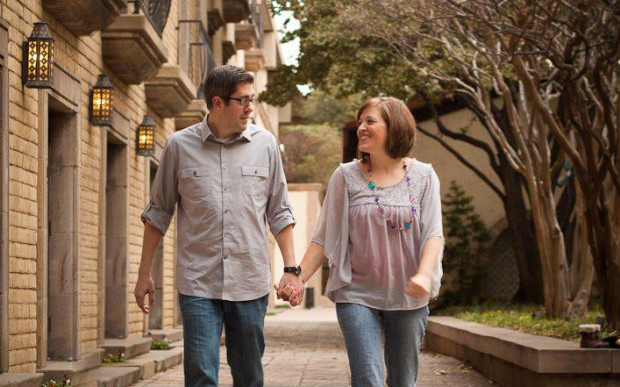 I am still seeking those experiences and wanting to be the type of guide that these great men of God were for me. That is why I am pursuing the completion of an 18-month journey of discipleship called the Apprentice Experience.
See a video about the Apprentice Experience here: https://youtu.be/0nKRyhmlBWM
I need your help in order to fulfill this call on my life. Will you partner with me so that I can continue to Grow Up and make what I say on this blog an extension of the deep and powerful work that Christ is doing on my life.
In addition to all the great content that this experience will provide on the blog, I am providing donation gifts for all donors who give more than $25. These are really cool gifts that will push you to grow up in your spiritual life. See below.
At least $25 – The Grow Up Playlist full of songs that have helped me in my spiritual life.
At least $50 – A sample chapter of an eBook I worked on a few years ago called More of Christ, Less of Everything Else.
At least $75 – A resource pack full of the list of tools that I use to grow closer to God.
At least $100 – A short eBook that I am creating called the Devotional Lives of Famous Christians.